According to report in Janes, According to William Blair, CEO of Lockheed Martin India, the first three MH-60R multirole helicopter have been delivered to the Indian Navy. According to the company, these aircraft are based at the naval air station INS Garuda in Kochi, India.
Blair also stated that three more MH-60Rs were delivered to the Indian Navy in San Diego. These three planes are still in San Diego because the Indian Navy "decided to extend the training of pilots, maintenance personnel, and sustainment teams," he said.
The purchases are part of a USD2.6 billion Foreign Military Sales (FMS) deal announced jointly by India and the United States in February 2020. The fleet is scheduled to be delivered by 2025.
Know The MH-60R Multirole Helicopter: Indian Navy's MH-60R 'Romeo'
Operational and deployed with the India Navy, the MH-60R SEAHAWK 'Romeo' helicopter is the world's most advanced maritime helicopter and is the most capable naval helicopter available today designed to operate from frigates, destroyers, cruisers and aircraft carriers.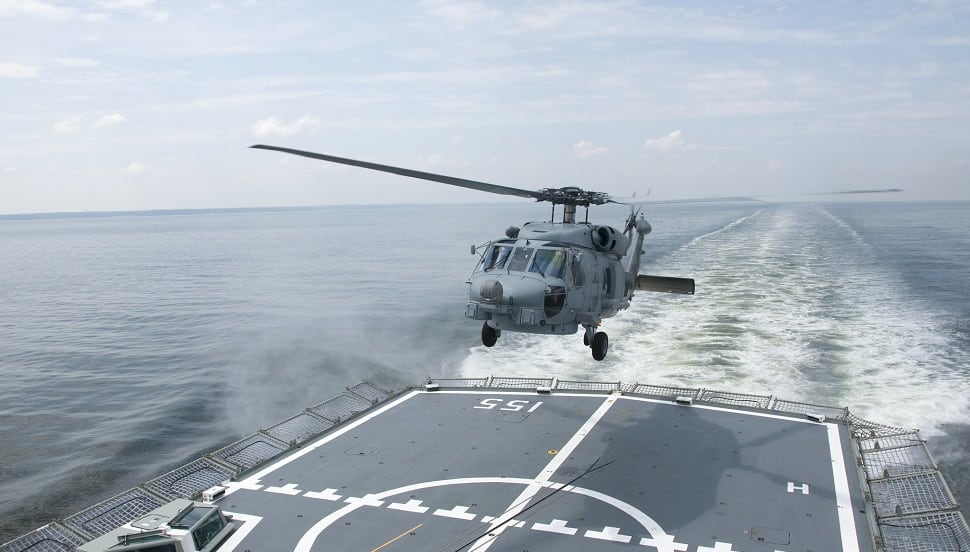 MH-60R Seahawk is a multi-mission helicopter manufactured by Sikorsky Aircraft and is considered to be the world's most advanced maritime helicopter.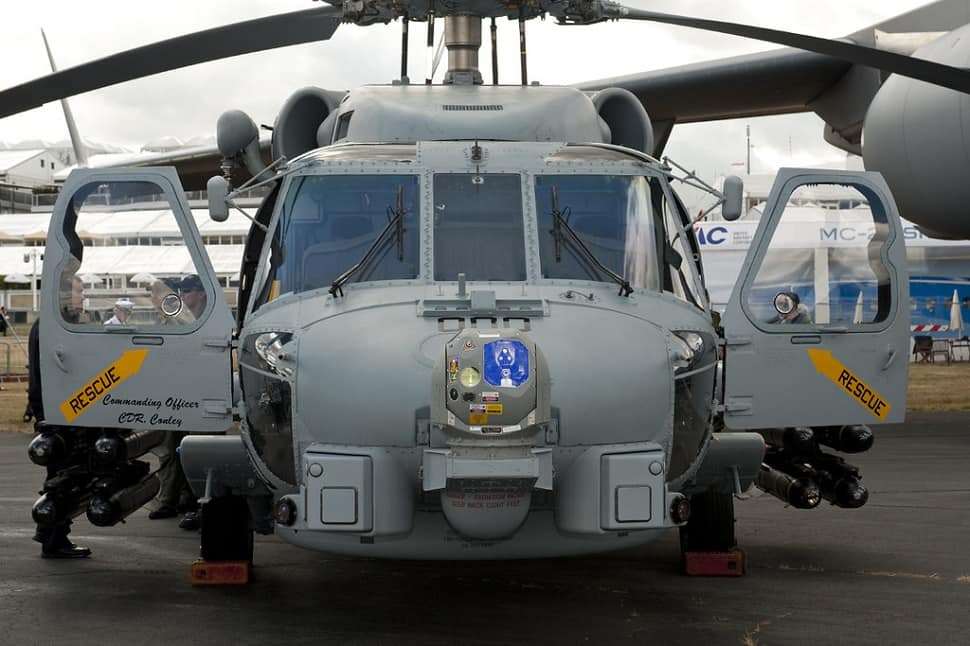 The MH-60R is also referred to as 'Romeo' and its first unit was recently inducted in the Indian Navy recently.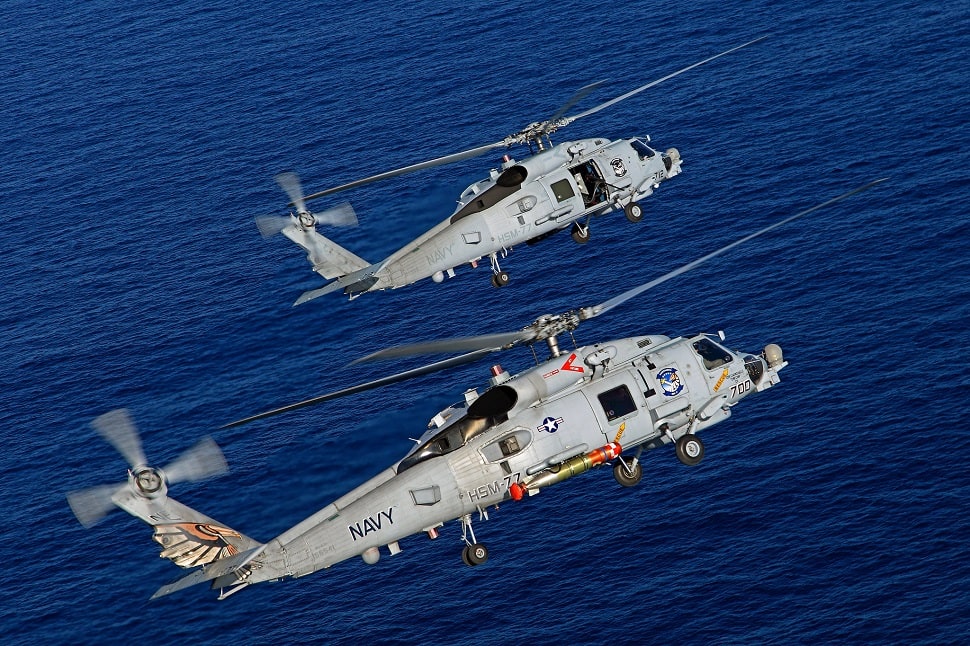 The helicopter is equipped for a range of missions, including anti-submarine warfare (ASW), anti-surface warfare (ASuW), search-and-rescue (SAR), naval gunfire support (NGFS), surveillance, communications relay, logistics support and personnel transfer, and vertical replenishment (VERTREP). 
The helicopter operates from frigates, destroyers, cruisers, amphibious ships and aircraft carriers, and is suitable for intense littoral warfare operations for handling numerous contacts in confined spaces, and for open-water operations.
The MH-60 helicopter is fitted with dual controls and accommodates a pilot, co-pilot, and tactical mission officer. The sensor operator station is installed in the cabin.
The helicopter is powered by two General Electric T700-GE-401C turboshaft engines rated at 1,425kW. The internal self-sealing fuel tanks have a capacity of 2,230l.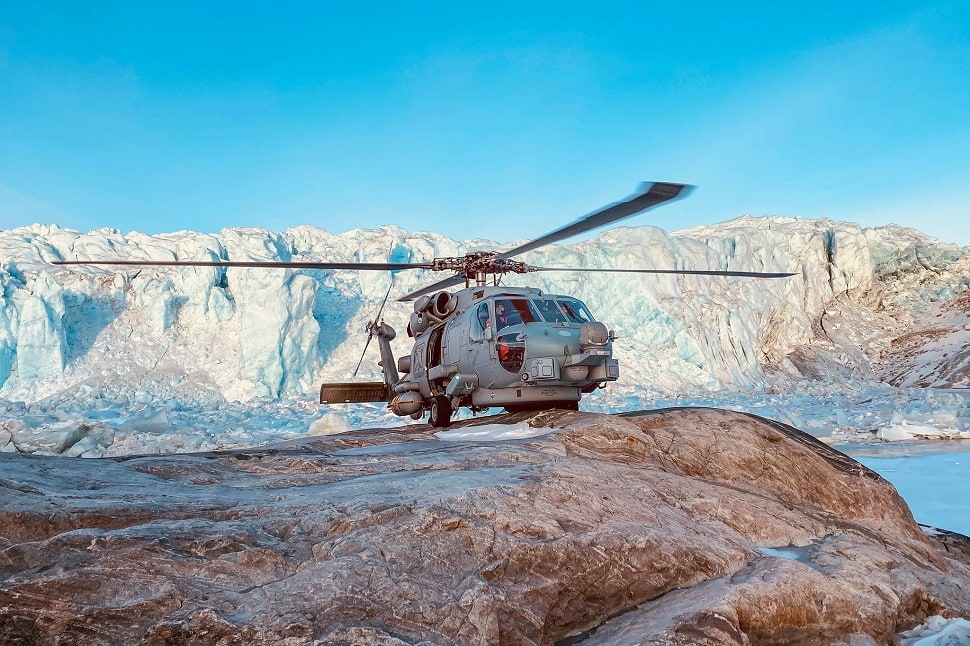 The MH-60 Romeo helicopter features a spacious and comfortable cabin with increased leg space for passengers. The cabin can accommodate three or four flight crew and five passengers. The length of the cabin is 3.2m, while the height and width are 1.3m and 1.8m respectively.