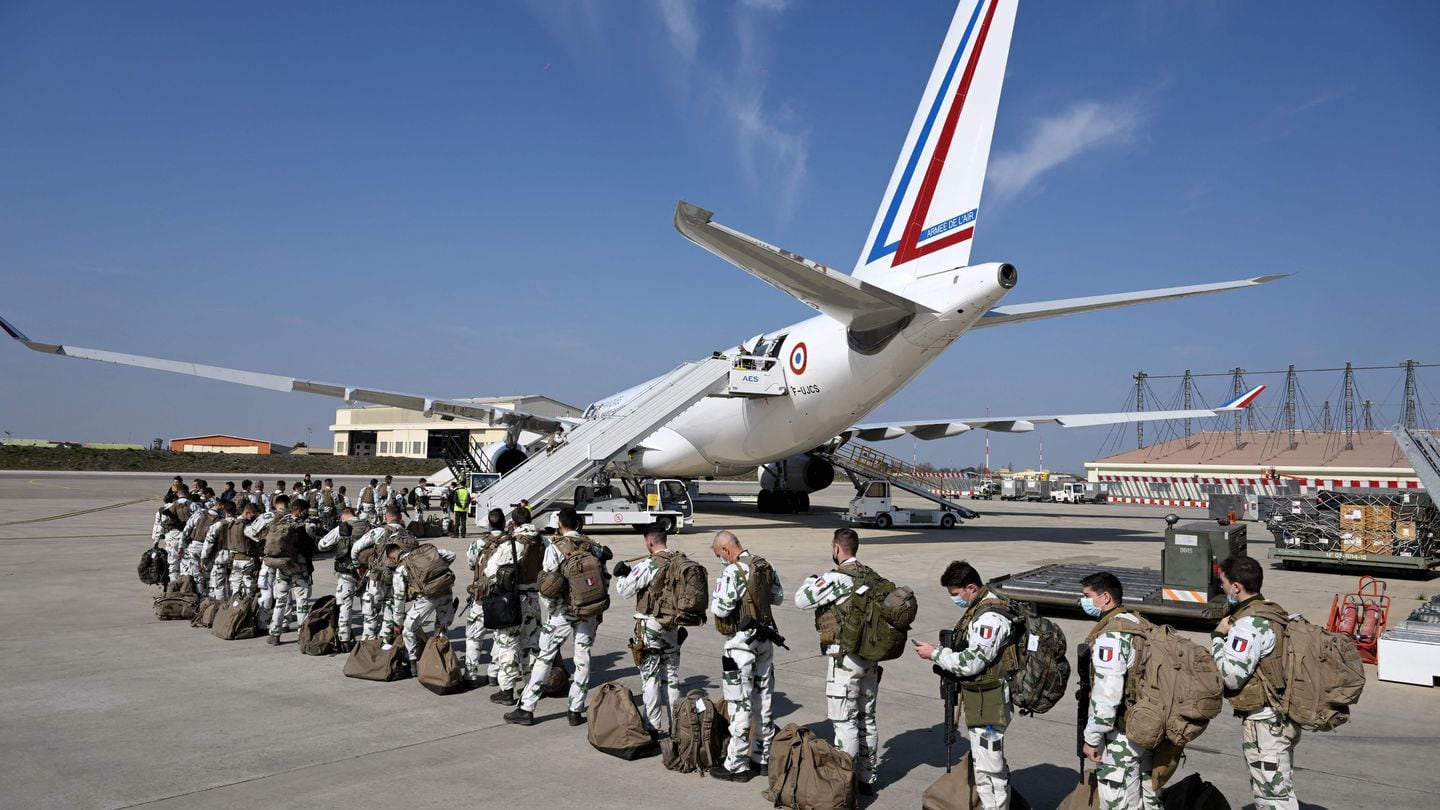 PARIS — France has awarded Airbus two contracts worth a combined €1.2 billion (U.S. $1.3 billion) to upgrade and service A330 transport aircraft operated by the French military, the company said in a statement Monday.
As part of the deal, Airbus will upgrade France's A330 Multi Role Tanker Transport aircraft to become communication nodes with command-and-control capabilities as part of their anticipated integration with the Future Combat Air System.
The first upgraded aircraft is expected to qualify for service with the French Air and Space Force in 2028.
"With this new capability of the aircraft, we are preparing the future by transforming the MRTT into an in-flight communications node, as the first building block of the multi-role tanker transport of tomorrow," Jean-Brice Dumont, the head of military air systems at Airbus Defence and Space, said in the statement.
The so-called Standard 2 upgrade focuses on connectivity and self-protection capabilities, Airbus said. The company is to equip the aircraft with a satellite communications station supplied by fellow French firm Thales, with the aim of staying connected even in jammed environments and extreme weather conditions.
The upgrade will be a stepping stone toward the A330′s integration with the "future air combat cloud" within FCAS, according to Airbus. France and Germany launched the FCAS program in 2017, with Spain joining in 2020. The effort is meant to product cutting-edge aerospace technologies for the European nations.
The other contract includes in-service support for the A330 fleet for 10 years, with an option for two additional years, at the Istres-Le Tubé Air Base in southern France. Under the deal, Airbus will guarantee a level of availability as well as support for aircraft deployed outside France.
France has 12 operational A330s, and three more are on order. Other operators of the A330 include the U.K., Australia, Singapore, Saudi Arabia, South Korea and the United Arab Emirates. Canada has nine of the aircraft on order, including five used airframes that will be converted by Airbus into strategic tankers.
Airbus says the A330 MRTT can carry up to 111 metric tons of fuel to service fighters, including the F-16, F-35 and Eurofighter, as well as large probe-equipped aircraft such as the A400M military transport plane.
Rudy Ruitenberg is a Europe correspondent for Defense News. He started his career at Bloomberg News and has experience reporting on technology, commodity markets and politics.