In fact, in March 2022, US Pacific Air Force Commander General Kenneth Wilsbach revealed that the J-20 of the PLA Air Force and the F-35 of the US Air Force had their first-ever 'encounter.'
At the time, the US General said, "It's a bit early to say what they intend to do with the J-20, so really all we've seen it do is air superiority. But we notice that they are flying it pretty well. We recently had – I wouldn't call it an engagement – where we got relatively close to the J-20s along with our F-35s in the East China Sea, and we're relatively impressed with the command and control associated with the J-20."
Earlier this week, state-affiliated broadcaster China aired a video of a J-20 squadron, saying it had done an "excellent job on regular patrols and controlling the East China Sea Air Defense Identification Zone" (ADIZ).
While the PLA Air Force mostly dispatches its J-11 and J-16 fighter jets to intercept foreign military warplanes from near its airspace, military experts contend that the J-20 fifth-generation aircraft is the most capable of fending against foreign stealth fighters like the F-35s of the United States or the Japanese Air Self Defense Force (JASDF).
Military commentator Antony Wong Dong told South China Morning Post (SCMP) that stealth jets are typically not the first choice for "simple" duties like intercepting and identifying foreign warplanes in the ADIZ due to their high operational expenses and requirement to protect the radar evasion settings.
Also Read: China Develops 'UAV-Compatible' High-Energy Laser Beams Not To Shoot Drones But To Power Them To Fly 'Forever' – Reports
SCMP titled its story as: China outlines J-20 stealth fighter's role in intercepting foreign warplanes by releasing footage that may show rare encounter with F-35
However, Antony added that only a peer stealth fighter could track and intercept an approaching aircraft when it has super-cruise, maneuverability, and superior avionics. "It sounds reasonable that J-20s were sent to intercept and identify when the US or Japanese stealth fighters approach," he said.
In August 2022, the People's Liberation Army acknowledged using its J-20s to intercept and identify foreign aircraft.
Further, the CCTV program interviewed the J-20 pilots from the Eastern Theater Command's Wang Hai Squadron about their encounters with other air forces, with squadron commander Yang Juncheng telling the broadcaster.
The two pilots had completed the operation, although it did not specify which aircraft was the target. Occasionally, hazardous occurrences involving Chinese and international air forces have occurred. It showed footage of Wei, one of the two pilots, telling the targets in English: "This is China Air Force. You have entered the Chinese ADIZ. Report your nationality ID and the purpose of the flight."
This is significant given the proliferation of China's neighborhood with US fifth-generation fighter jets. As reported by EurAsian Times, the J-20 entered service in 2017 following the deployment of more than 100 F-35s to Japan and South Korea by the United States.
Although China has not specified the number of J-20s deployed, PLA Air Force spokesman senior colonel Chen Jinke said they were operational in all five PLA theater commands.
Another aircraft that is now operational in all five theater commands is the J-16, one of the two aircraft flying alongside the J-20.
ALSO READ: Rival Or Copy Of NGAD? China's Mysterious 'Stealth Fighter' Spotted On Screen That Looks Quite Similar To US 6th-Gen Design
PLAAF Is Replacing J-7 'Flying Leopards' With J-16s
The Chinese military is replacing its outdated J-7 jet fleet with cutting-edge J-16 multi-role fighters.
The People's Liberation Army's Western Theater Command, which covers the Xinjiang and Tibet military districts and is in charge of border protection along the contentious Himalayan border with India, reported earlier this week that the first batch of J-16s had been deployed there.
Further, according to military experts, the J-16 has now been sent to all five PLA theater commands. They also noted that the J-16 would eventually replace the 30-year-old J-7, or JH-7 "Flying Leopard" fighter bomber.
A retired PLA Air Force equipment specialist Fu Qianshao told South China Morning Post, "Chinese old-generation military aircraft like the J-7 and J-8 is not enough to deal with the increasing security challenges around its periphery."
"Aircraft replacement is not taking place just in the western border, as China needs more long-range advanced warplanes to deal with increasing provocations from the United States and its allies in the South and East China seas, where the PLA's key strategic focuses are."
Earlier, a PLAAF J-16 fighter was accused of carrying out a dangerous interception of a P-8A Poseidon of the Royal Australian Air Force (RAAF). When making these claims, the RAAF said that many J-16s fired military-grade lasers on the pilot flying P-8 reconnaissance aircraft flying over the South China Sea.
The J-16 made its first test flight in October 2011 and entered service formally in 2016. It was designed to be a strategic ally to the J-20 fifth-generation stealth fighter, besides the J-10C. The J-16 has a 12-ton payload, almost as much as the US F-22.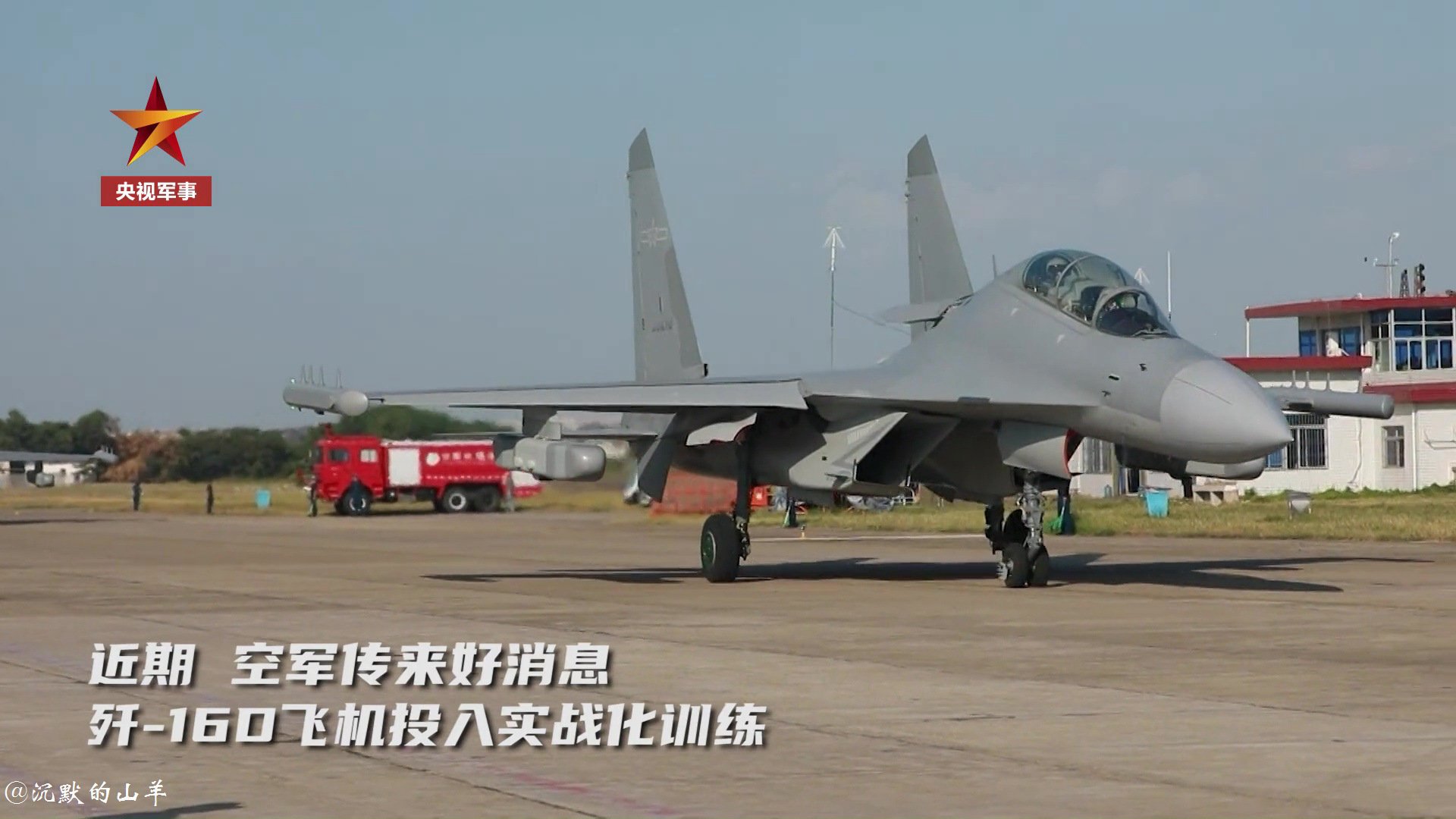 According to Zhou Chenming, a researcher from the Beijing-based Yuan Wang military science and technology think tank, the J-16 fighter bomber, a crucial partner of the J-20, may increase air strike capacity due to its larger payload and free up the J-10C to handle land strikes.
The J-16D fighter jet, a new model built for electronic warfare, made its public debut in September 2021 at the Zhuhai air show. It has since been a frequent visitor to Taiwan's Air Defense Identification Zone (ADIZ) and has essentially become the backbone of PLAAF's interception missions.