On February 6, Yevgeny Prigozhin, the top boss of the Russian mercenary force Wagner, claimed to have been aboard a Su-24 bomber that attacked Bakhmut, the focal point of fighting in eastern Ukraine. 
Follow World Defence on Google News
Advertisement
Prigozhin uploaded a video to social media where he could be seen inside a plane flying at night while donning a pilot's mask and helmet. 
"We are landing. We bombed Bakhmut," he said. He also challenged Ukrainian President Volodymyr Zelensky to a one-on-one aerial duel over Bakhmut, announcing that he would board a MiG-29 fighter jet the next day.
"If you have the will, we will meet in the skies. If you win, you will take Artemovsk [the Russian name for Bakhmut]; if not, we will go until the Dnipro [River]," Prigozhin said.
The video was first shared on Twitter by Francis Scarr, a digital journalist, on February 6. The commander of the Russian mercenary group was reportedly sitting in a Su-24 bomber's navigator seat. 
Advertisement
ALSO READ: Su-75 'Checkmate': Russia Could Invite India To Join The 'Most Affordable' Fifth Gen Fighter Jet Project – Reports
A BBC video journalist named Abdujalil reposted the video and questioned whether Prigozhin followed Putin's PR strategy, which the Russian leader used from 1999-2000 during the second Chechen war.
In March 2000, Putin flew to Grozny in a Russian Su-27 warplane piloted by one of Russia's most decorated airmen, "Honoured Pilot of Russia" Gen Alexander Kharchevsky. Putin exited the craft wearing a full pilot's outfit to commemorate the victory in war.
Polls at the time indicated that Putin's popularity was declining, but just before election day, Vladimir Putin shifted the media spotlight to the Chechnya conflict. Surprisingly, Putin was able to win support using this strategy. 
Advertisement
Meanwhile, in a report released on February 6, the US-based think tank Institute for the Study of War (ISW) cited the video in support of its argument that Prigozhin's appeal in the Russian nationalist information space may be waning.
The ISW study stated that Russian nationalist military bloggers had recently concluded that the adoption of flashy techniques by Prigozhin might be a sign that the non-Wagner nationalist information sphere is becoming more aware of Prigozhin's attempts to profit from the Ukrainian War.
Bloggers argued that Prigozhin, a supporter of Russian President Vladimir Putin, may be losing favor despite having once substantially influenced politics due to "his skill in trolling." Wagner-affiliated bloggers, on the other hand, are said to be continuing to "celebrate Prigozhin."
Advertisement
Wagner Group In Ukraine
On Monday, members of the Ukrainian parliament approved a motion designating the Wagner Group as a global "criminal organization."
The 2014-founded company, led by Prigozhin, has also conducted mercenary activities to advance Russian objectives in nations like Syria, Libya, Sudan, the Central African Republic, and Mali.
The Ukrainian resolution states that the resolution's purpose is to strengthen Ukraine's and the international community's efforts to restore peace, ensure international legal order in the world and Ukraine, and ensure the unavoidable punishment of all those who violate international humanitarian law.
Given his reputation as "Putin's chef," Prigozhin has emerged from the shadows as a result of the conflict in Ukraine. He has officially acknowledged—as had been long-suspected—that he is the Wagner Group's commander and has established himself as a prominent participant in the organization's activities in Russia and Ukraine.
Even though Prigozhin and Putin are seen as close allies, there have been some indications that his relationship with the Kremlin may deteriorate. Wagner Group members are increasingly being replaced as the Russian military assumes a more significant part in the effort to conquer Bakhmut. 
Advertisement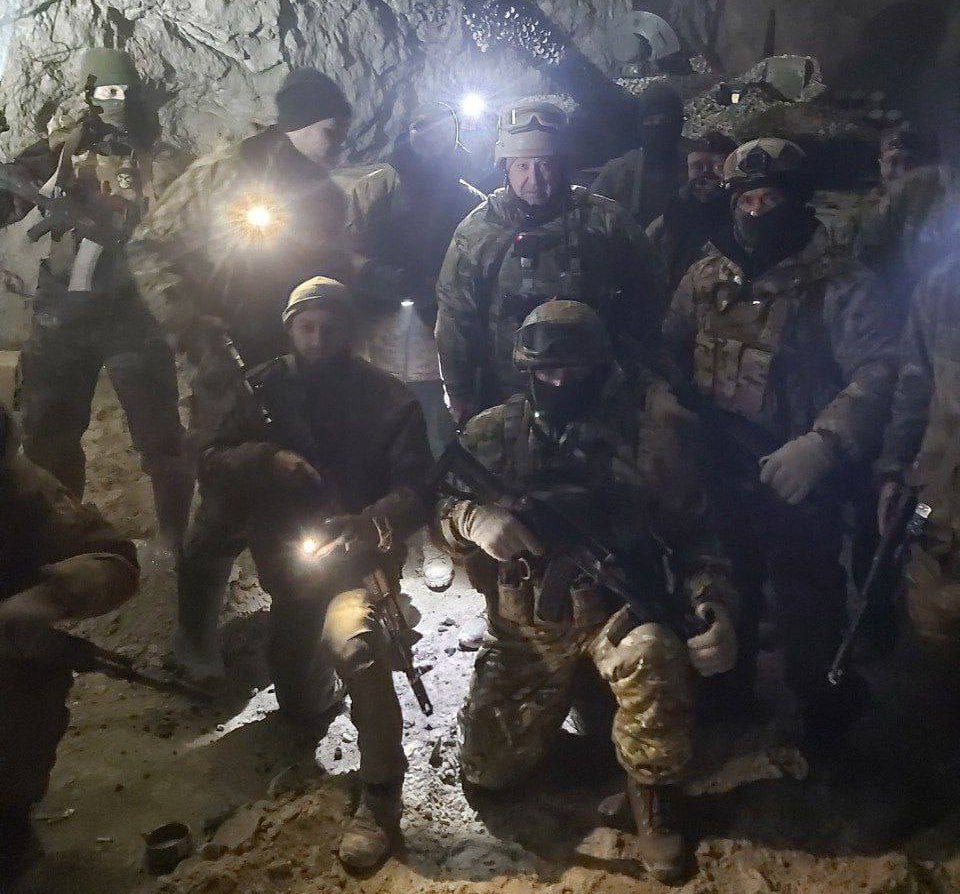 The Wagner Group was allegedly stalling efforts to enlist prisoners to fight in Ukraine, according to an ISW report from this month, while the Russian Ministry of Defense intended to "sideline the Wagner Group in future offensive operations."
Prigozhin, who is building his online reputation, hasn't stopped criticizing the Kremlin directly. He has recently asserted that some Russian officials are traitors who want Russia to lose this conflict.
The mercenary leader and his troops seem more confident after their little victories at Bakhmut. In what appeared to be a salt mine in Soledar, the location of the worst fighting near Bakhmut, Prigozhin recently snapped a photo with Wagner combatants.
Advertisement