On March 20, Ukraine's Defense Intelligence Directorate (GUR) claimed that an explosion in the Crimean city of Dzhankoi destroyed "multiple" Russian Kalibr cruise missiles as they were being transported by rail.
Advertisement
These Russian cruise missiles were reportedly meant to be employed by the Kremlin's Black Sea fleet. Russia has regularly utilized sea-launched Kalibrs to attack civil infrastructure.
On its Telegram channel, the GUR claimed, "An explosion in the city of Dzhankoy in the north of the temporarily occupied Crimea destroyed the Russian 'Kalibr NK' cruise missiles during their transportation by railway."
The explosions on Monday, which occurred roughly 90 miles from the front lines, accelerated "Russia's demilitarization" process and helped to prepare "the Ukrainian peninsula of Crimea for de-occupation," according to the GUR, which did not specify the precise cause of the explosions.
Anton Gerashchenko, an adviser to Ukraine's interior ministry, shared footage he claimed showed the city's railway station area. The footage depicts a single loud, scorching detonation followed by a column of smoke in the night sky.
Advertisement
Ukrainian officials have long claimed that Dzhankoi and its surroundings have been transformed into Russia's major military camp in Crimea.
The missiles, which were supposed to be deployed from surface ships of Russia's Black Sea fleet, have an effective range of more than 2,500km (1,550 miles) on land and 375km at sea.
The Kalibr is one of Russia's most advanced and precise cruise missiles, and it can be fired from the sea or the air. They are pricey, and it is uncertain how many Russia still has on hand due to the difficulty in obtaining Western components.
The missiles, designed to breach the air defenses of stationary ground targets, travel autonomously along predetermined routes, mostly horizontally and at low altitudes. Their course can be changed mid-flight using satellite communication. In contrast to ballistic missiles, cruise missiles are often very accurate.
According to experts, Russia utilizes these missiles to strike the highest-priority targets. It may do so as part of an effort to hit strategic targets or locations important in the long war approach.
Andriy Yusov, a spokesman for Defense Intelligence, earlier claimed that Russia only has 7% of its Kalibr missile arsenal left after using most of them in repeated airstrikes against Ukraine's vital infrastructure.
Advertisement
Drones Strike Deep Inside Russia
Ihor Ivin, the Russian-installed head of the Dzhankoi administration, said that drones had targeted the city and that a 33-year-old man had been injured by drone debris.
According to Sergei Aksenov, the Crimean governor appointed by Russia, anti-aircraft guns were fired near Dzhankoi, and falling debris wounded one person and destroyed a home and a store. He said nothing about cruise missiles being hit or why anti-aircraft weapons were launched.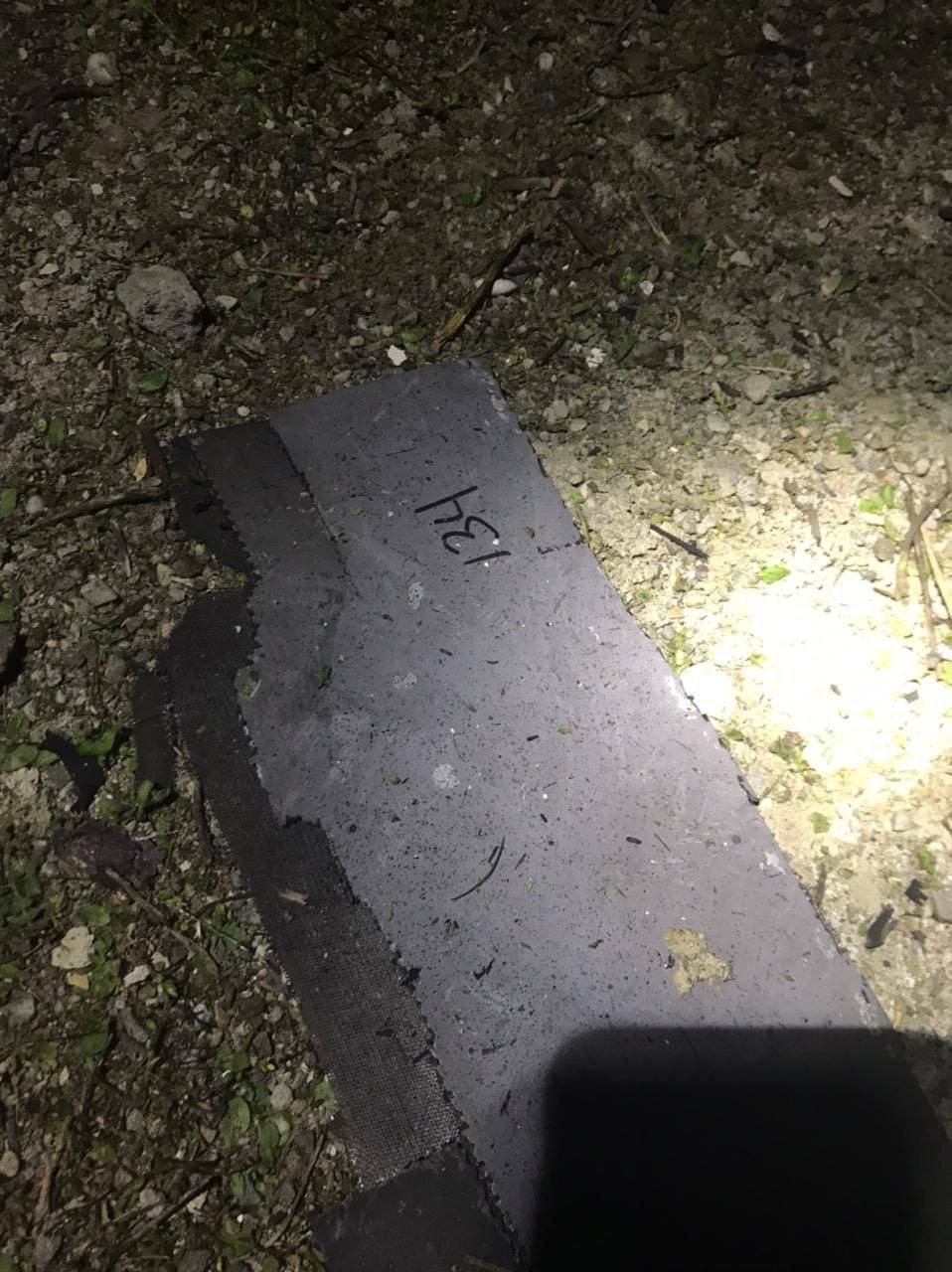 These remarks were made as videos and photos of explosions, loud drone-like buzzing sounds, gunfire, and the alleged downing of a drone started to circulate on social media.
While many details regarding this incident, including the type and number of drones used, remain unknown, it is the most recent in a string of Ukrainian attempts to strike the airbase and other targets in Crimea.
Unverified reports on social media claimed that Russia's anti-aircraft systems took down drones.
Russians appear to be building defenses on Crimea due to repeated attacks and promises from Ukrainian officials to liberate the peninsula.
Even though Ukraine did not claim responsibility for the attack on Monday night, it has demonstrated its ability to attack distant targets in Crimea.
On February 18, retired US General Ben Hodges, who commanded American soldiers in Europe, told the Ukrainian newspaper that if Ukraine acquires long-range missiles, it will have a realistic possibility of liberating Russian-occupied Crimea by the end of the summer.
Throughout the conflict, there have been frequent reports of attacks against Russian military sites, assassinations, and other targets in Crimea. Nevertheless, Ukraine has rarely openly claimed responsibility for such actions, though it does celebrate its success.
Also, these strikes in Crimea and other regions of Russia far from the front lines of the conflict have exposed significant defense gaps and embarrassed Russian President Vladimir Putin, who thought the invasion would be easy and quick.
Advertisement