In a covert arms agreement with Chinese spies, Russia's infamous Wagner Group mercenaries are reportedly developing "swarm drones" to target Ukrainian armed forces.
Follow World Defence on Google News
Advertisement
The explosive-tipped drones from China would reportedly be used in large numbers against Ukraine. These drones would be capable of wreaking havoc on military targets.
The British media claimed that secret discussions between Chinese cyber experts, the Wagner Group, and spies from both nations have taken place as part of Moscow's killer swarm project.
The developments contrast Beijing's claims that it is not engaged in the Ukraine war, morphing into a West-versus-East confrontation.
Over 2,500 DJI Mavic2 drones were shipped from Beijing to Moscow as part of a secret agreement with Russia's infamous Wagner Group, the Mirror alleged.
In a "swarm network," several drones engage in coordinated attacks on a target with the assistance of artificial intelligence.
The Daily Mirror, citing an intelligence report, alleged that the private military group aims to use the 2,500 freshly arrived Chinese drones to create a swarm platform for coordinated autonomous drone orchestration.
Advertisement
ALSO READ: Russia Unleashes 'World's Most Powerful' Self-Propelled Mortar 2S4 'Tyulpan' On Ukraine As Fighting Intensifies
The report revealed that the Russian private military group and the Chinese Communist Party communicate through two cloaked networks, one in Russia and one in China.
"That network is responsible for the clandestine shipments of war materials being used against Ukraine, regardless of how much the Chinese deny it," the report added.
The mercenary group has allegedly established an information technology research and development office in St. Petersburg to develop "bot farms" in the Chinese style and the latest swarm technologies.
Chinese Firms Supporting Wagner Group?
The new arms race is centered on this swarm drone technology, which Russia is pursuing with all of its resources, an arms expert told the Mirror. Moscow may unleash a swarm of drones using artificial intelligence with a specified objective, making it considerably tougher to defend against.
Advertisement
The swarm would then be able to transmit live mass surveillance footage to a base so that it can be attacked. Wagner's activities in Ukraine could receive a significant boost due to the collaboration with China.
According to reports, the Wagner group represents 10% of all Russian combatants involved in the fighting in Ukraine. Yevgeniy Prigozhin, a close associate of Vladimir Putin and the subject of several US sanctions, is the head of the Russian private military firm, Wagner Group.
In its recent announcement, the US government declared the private military company a transnational criminal organization. Furthermore, the US also slapped sanctions on a Chinese company for supplying satellite imagery of Ukraine to assist Russia's Wagner Group.
Advertisement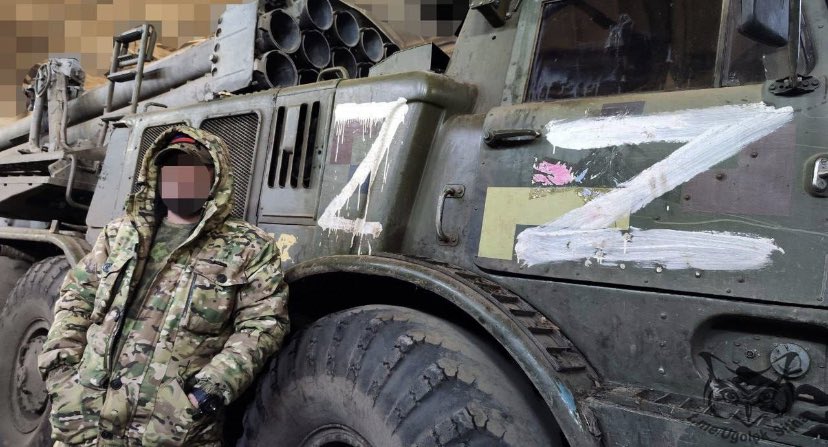 The United States Treasury Department imposed sanctions on sixteen bodies, including Changsha Tianyi Space Science and Technology Research Institute. The company, also known as Spacety China, has offices in Beijing and Luxembourg.
In a statement, the US Secretary of the Treasury, Janet Yellen, said, "As sanctions and export controls on Russia from our international coalition continue to bite, the Kremlin is desperately searching for arms and support, including through the brutal Wagner Group, to continue its unjust war against Ukraine."
Spacety has provided synthetic aperture radar (SAR) satellite imagery of specific Ukrainian sites to facilitate Wagner's military operations in Ukraine. However, the Chinese satellite startup has denied supplying satellite footage of Ukraine.
Advertisement
---
READ MORE
---
According to Spacety's official website in the Chinese language, the company serves more than 200 clients with quick-turnaround, inexpensive one-stop solutions. Along with Tsinghua University and Xiamen University, its Chinese clients also include China Aerospace Science and Technology Corporation.
A rise in space startups has been observed in China, which can be attributed to the country's robust demand for satellites from both the industrial and commercial sectors. Nonetheless, military and governmental enterprises continue to dominate the sector.
According to the most recent data on its official website, Spacety has conducted at least 14 space missions and launched 25 small satellites into orbit. These include Chaohu-1, the nation's first commercial SAR network satellite, and China's first commercial SAR satellite, Haisea-1.
Since China declined to denounce the war in Ukraine, the United States has been wary of its close relations with Russia. Washington warned Beijing that there would be repercussions if it supported Russia militarily against Ukraine.
Follow World Defence on Google News
Advertisement