Russia is reportedly working on a camouflage kit that will make its fighters invisible to thermal imagers and, by changing its color, will enable them to blend in with the terrain.
Follow World Defence on Google News
Advertisement
In an interview with RIA Novosti, Vladimir Kormushin, general director of CJSC Cuirass, the company that created the chameleon-like camouflage, disclosed the details of the kit.
CJSC Cuirass is one of the top domestic developers and producers of personal armor protection and individual fighting gear for the Russian Ministry of Defense, Federal Security Service, and other law enforcement agencies.
"We strive to provide fighters with camouflage that could make them invisible to the enemy. Today we are tasked with sheltering military personnel in various wavelength ranges, including thermal imaging. This can be achieved thanks to the emergence of new special materials," he said.
He noted that "invisibility" is obtained using unique fabrics with special dyes.
He added that the ideal gear should make the fighter invisible against shifting external backgrounds.
However, the corporation didn't offer a timeframe by which the technology would become a reality. Although it may sound like some enigmatic technology straight out of a science fiction film, the Russian inventor is confident that it will impact future battlefields.
Advertisement
Technology Crucial For Future Russian Soldiers
Besides that, the equipment for the future soldier, "Legionnaire," which is expected to appear in the middle of the 2030s, can also be developed using innovation in this domain.
Kormushin predicts that a prototype Legionnaire might debut as early as 2025 and that mass production of the troops' equipment will begin in 2035.
Developing the combat protective kit (BPC), winter camouflage, and goggles is another area in which the firm is actively involved.
The future Russian combat troops might be outfitted in a real-life armored suit. 
ALSO READ: Flying Su-24 Bomber, Russia's Wagner Boss Challenges Ukraine's Zelensky For An Aerial Duel Over Bakhmut
To equip future Russian soldiers, the armor suit is being created as part of Russia's ambitious "Project Legionnaire." The corporation previously asserted that the Iron Man suit was made to encase a fighter's body, similar to the armor worn by medieval knights.
The first battlesuit produced in Russia was unveiled in 2018 by state-owned multinational Rostec.
Engineers tested the Ratnik, or "Warrior," armored exoskeletons during Russia's military intervention in Syria. Rostec claimed that it had provided the Russian military with 300,000 suits.
However, no Russian "Ratnik" exoskeletons have yet been observed on the battlefield in Ukraine, despite a volley of complaints from across the country about the army's grossly inadequate equipment.
Oleg Faustov, the deputy general director of the combat equipment and armor protection manufacturer, Armocom, previously pointed out that certain lines and areas cannot be occupied by machines alone. Therefore, a human soldier's contribution to a battle is indispensable. 
Advertisement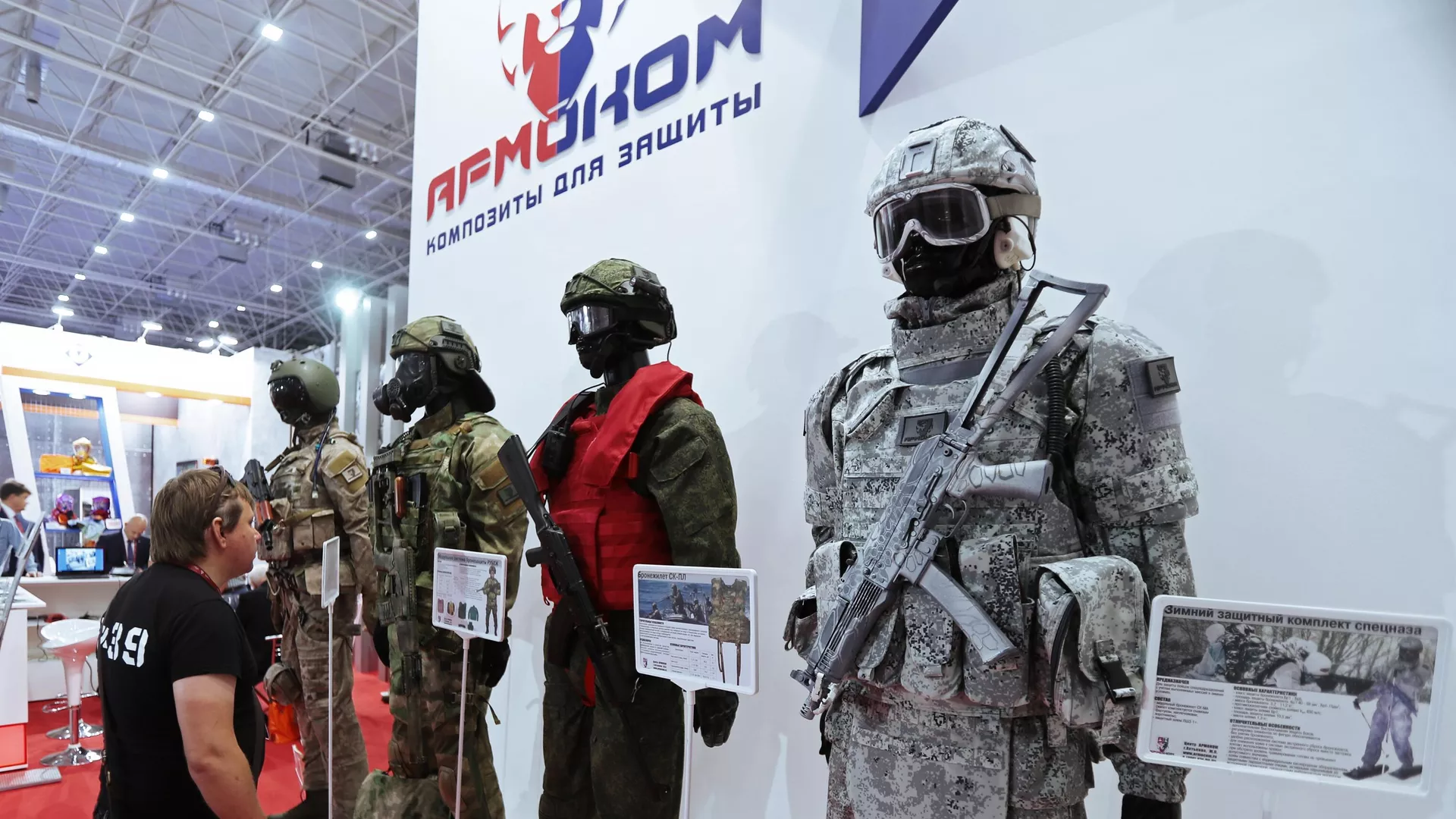 As a result, the human soldier must be safeguarded as much as possible. For this reason, all of the world's most powerful armies—including the Russian military—have begun to explore the idea of developing such an "iron man," Faustov added.
Additionally, it was recently disclosed that the study on the Legionnaire program was in full swing and would take just one year as opposed to the projected three.
To outfit a future soldier, the next-generation Legionnaire project is working to develop an armored helmet equipped with an augmented reality system that can receive data from drones.
The company intends to explore the possibility of developing a modular armored helmet as part of this project.
The helmet will integrate several cutting-edge technologies at once, including augmented reality, so that diverse details about the battlefield scenario, control signals, and danger warnings could be presented in the soldier's field of view.
The combatant's helmet would be equipped with sensors, allowing them to discern whether a sniper or a weapon with high precision is pointing at them.
Furthermore, a drone's information, including an image, can be displayed on the helmet thanks to augmented reality technology, allowing the military to control the drone directly.
Many forces, including the US military, are turning to network-centric solutions in addition to composite armor for their soldiers as battlefields become more data- and AI-driven.
Advertisement